Saturday, August 6, 2011
Just a few of the shots that I've taken while we've been enjoying some lazy summer days. Enjoy!


Hello all!
I know, I know...it's been far too long since I've posted! Michaela's changing every day...she's 6 months old already! So hard to believe it's been half a year since our sweet, goofy little girl came into the world!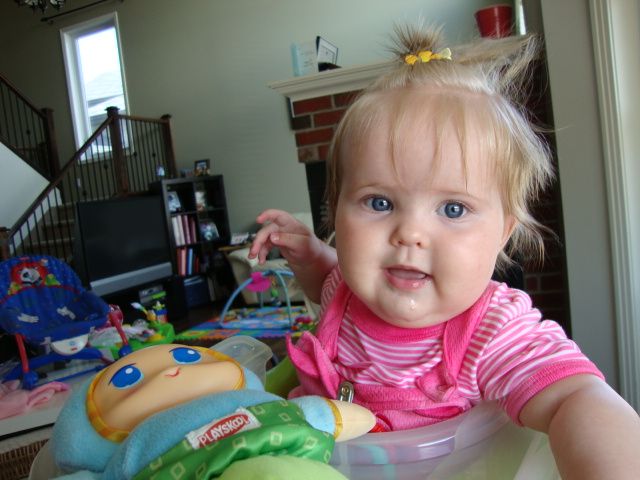 There have been LOTS of firsts in the last little while!
First time in the Jolly Jumper...she wasn't quite sure what to do with it, and still doesn't really have the "jumper" part down yet, but she does enjoy it!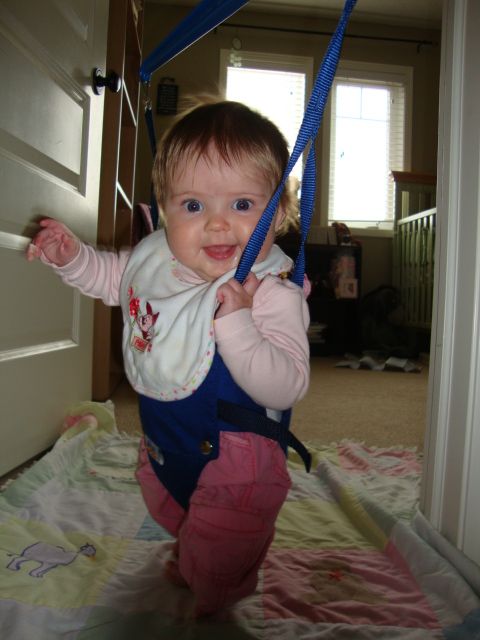 Then there was her first Stanley Cup Playoff party at home with Mommy, Daddy and Grandma Geddes...there was great rejoicing when the Bruins won! Here she is cheering with Grandma, wearing the closest thing I could find to game-day yellow:
(This one's for you, Tom and Laurie!)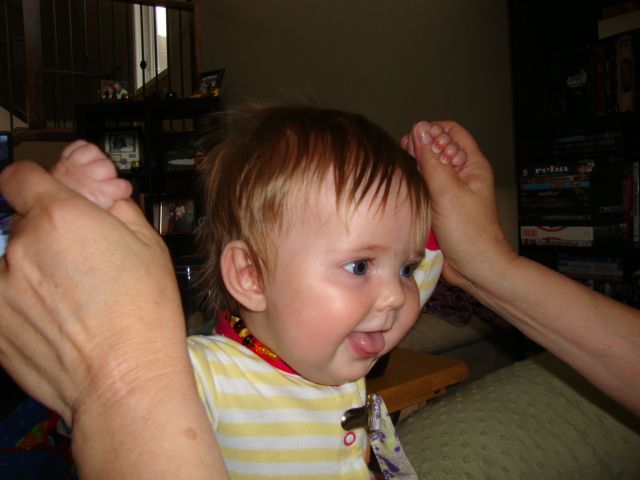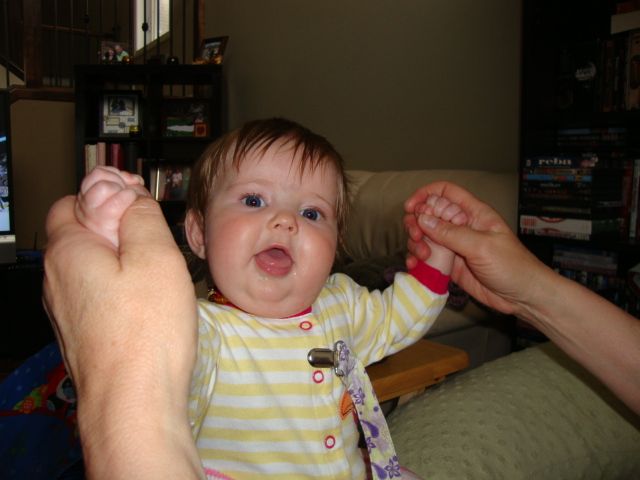 Next, she had her first experience in her exersaucer. She loves it! All her little farmyard friends have had a healthy, even dose of drool. :)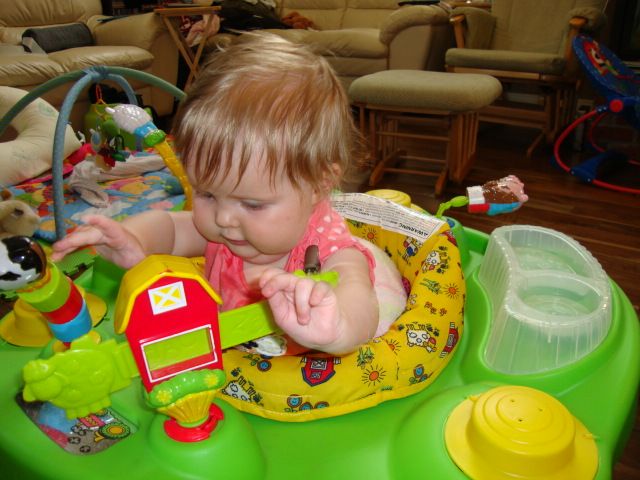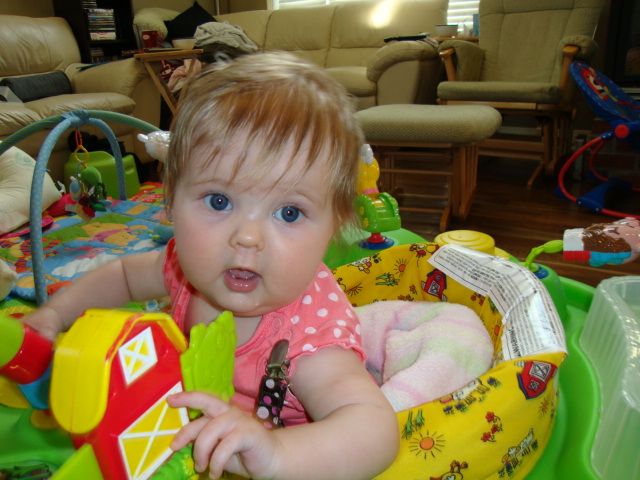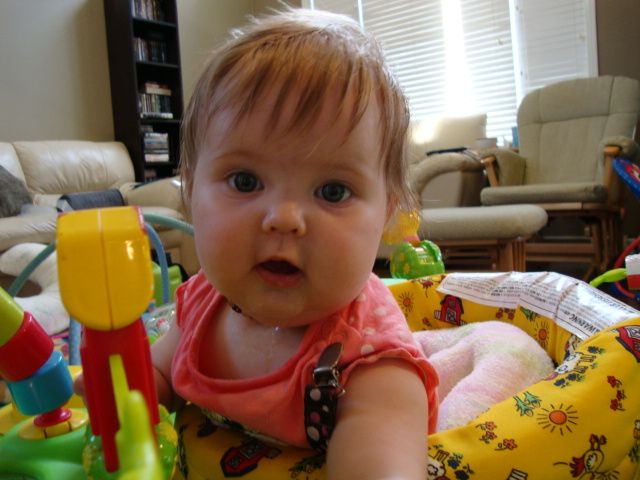 The next first was a BIG ONE! Her first tastes of solid food! The choice for the occasion was...carrots!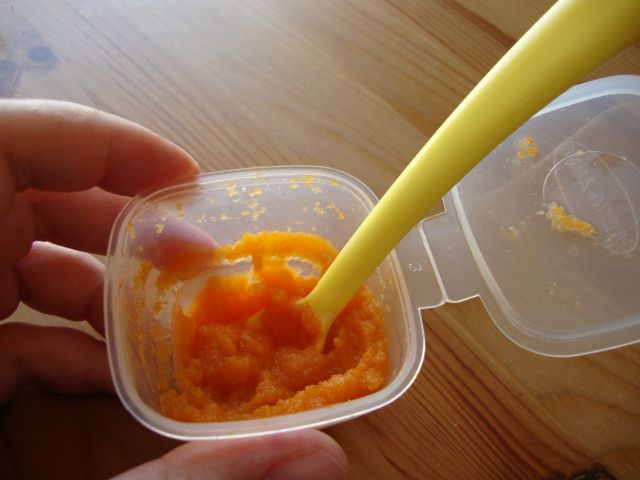 Here comes the first bite...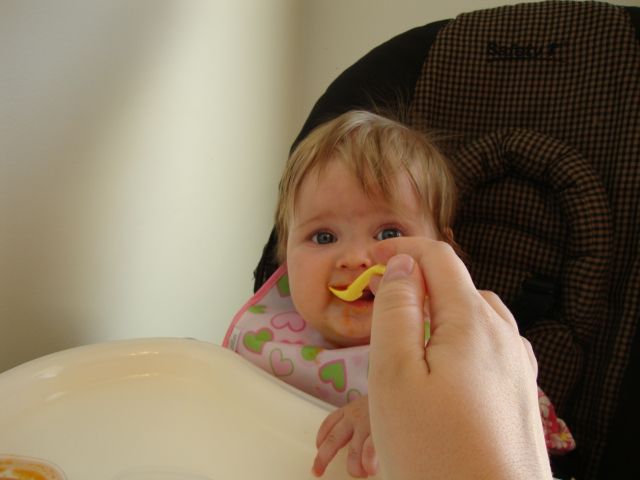 Not too sure what to think...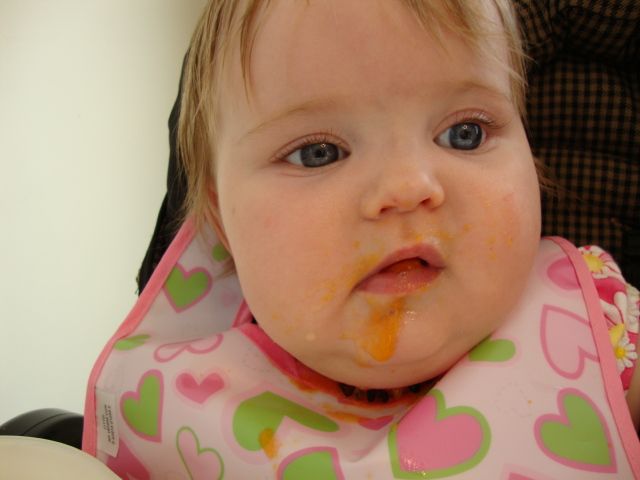 Hey, I kinda like this...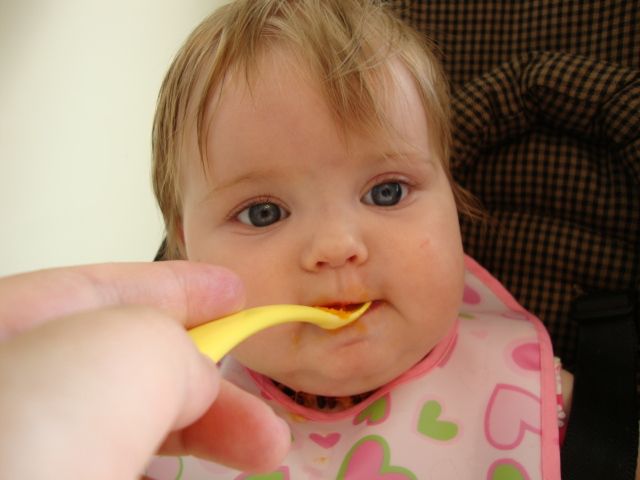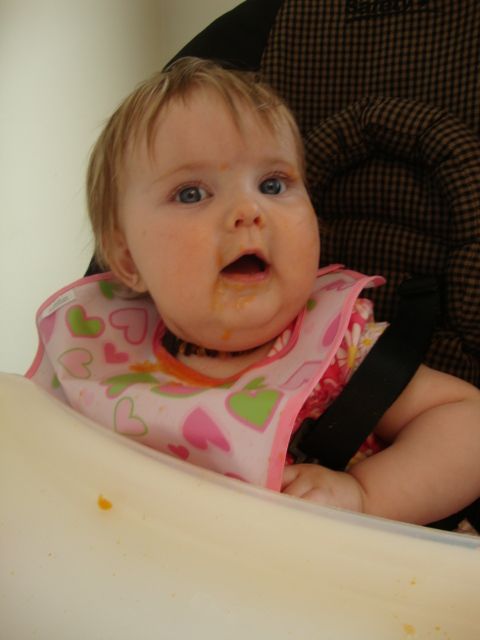 Mom, you're not feeding me fast enough. Let me help!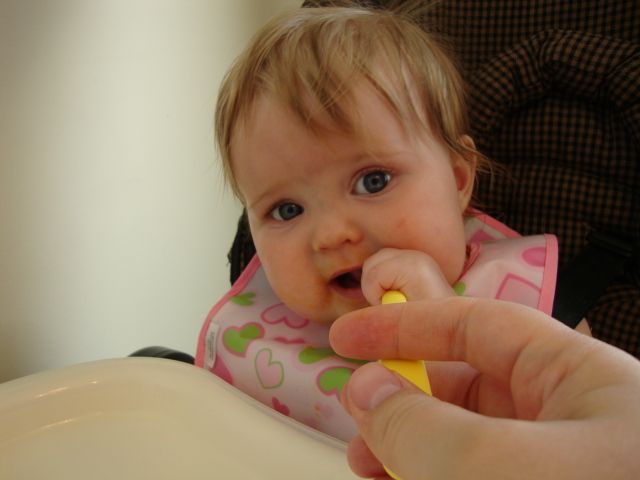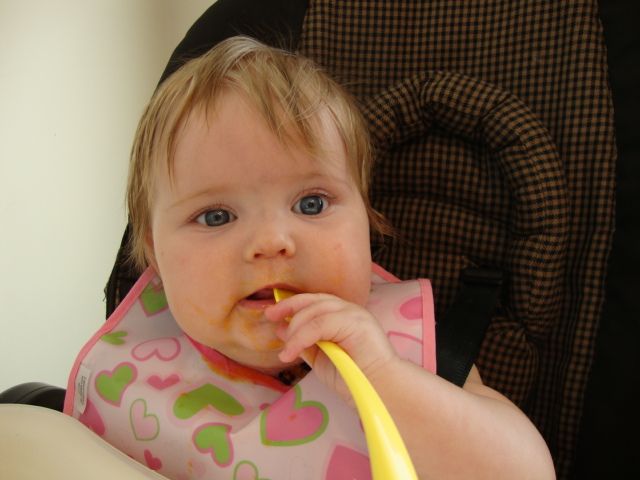 Being messy is fun!
Okay, I've had enough. May I be excused?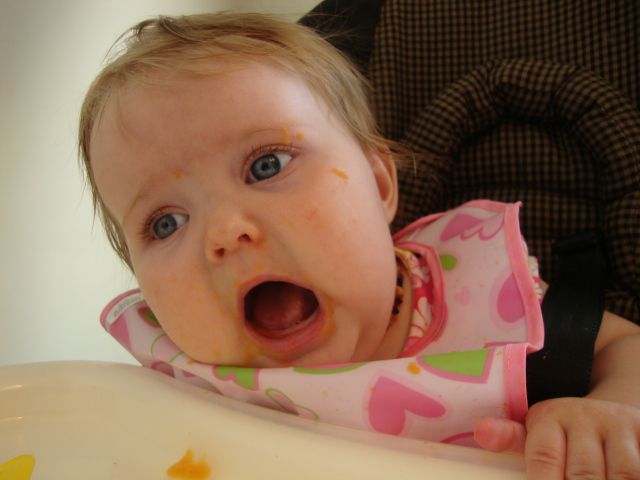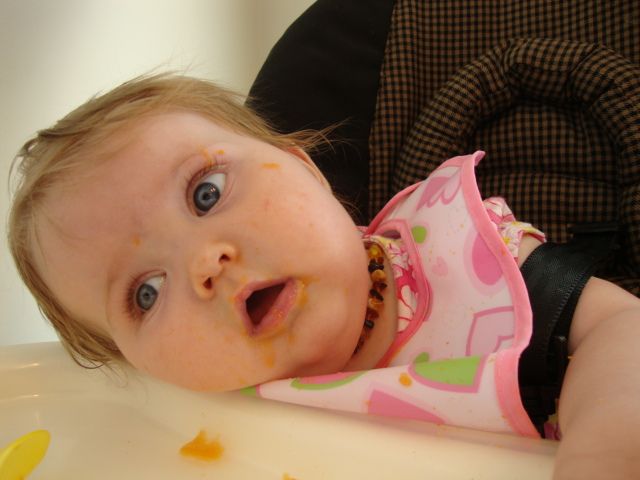 Next was our first camping trip in our new travel trailer! We decided not to venture too far from home incase there was something we needed or incase Michaela didn't take to it as well as we hoped she would. We went to Camp Silversides for the August Long Weekend, and Michaela did quite well! We hung out with Brad's friend Brian, and had a great weekend trying out the trailer and spending some wonderful family time.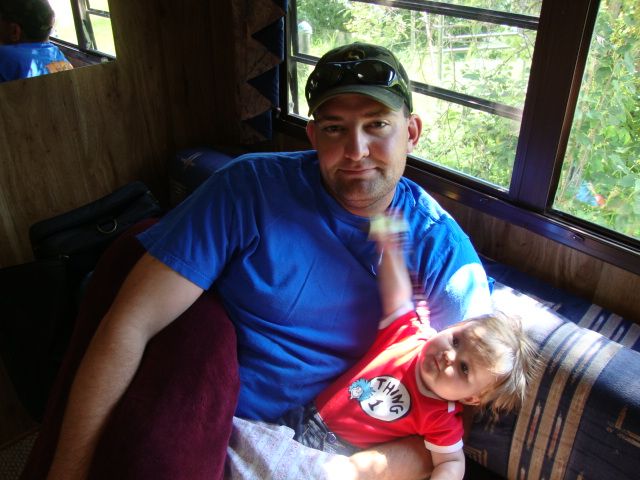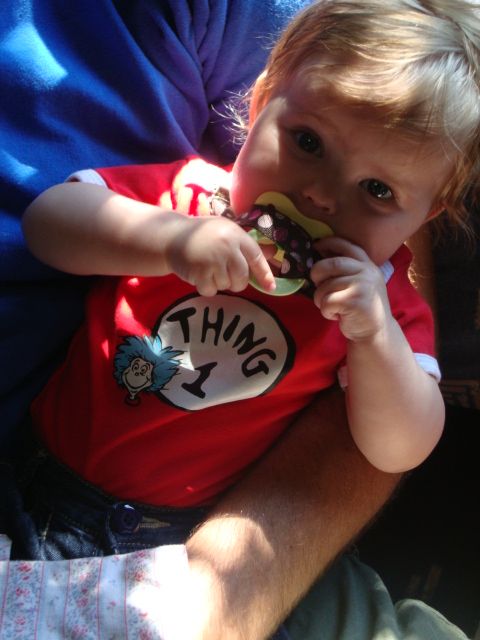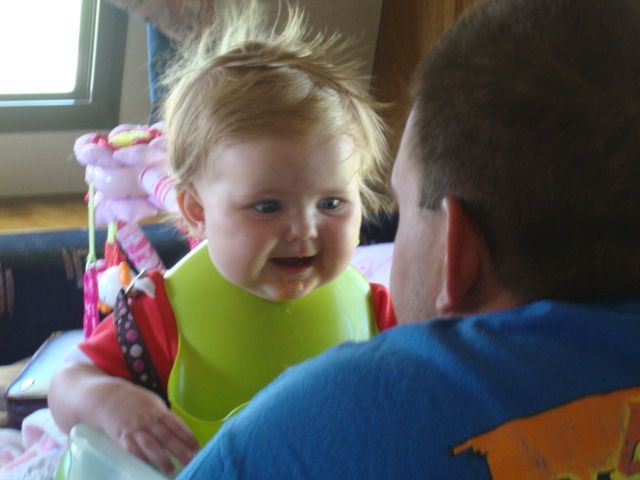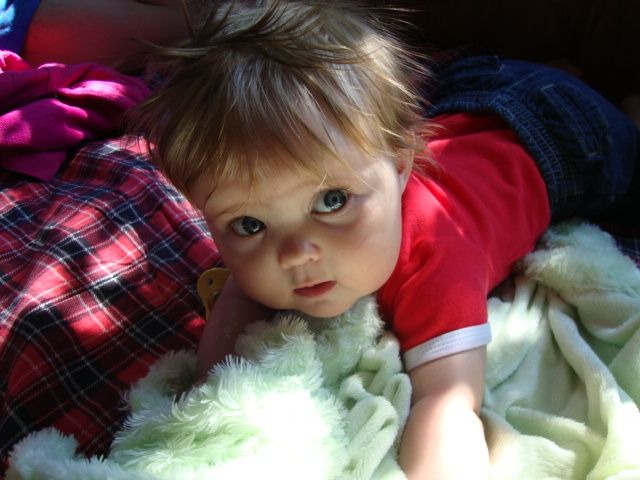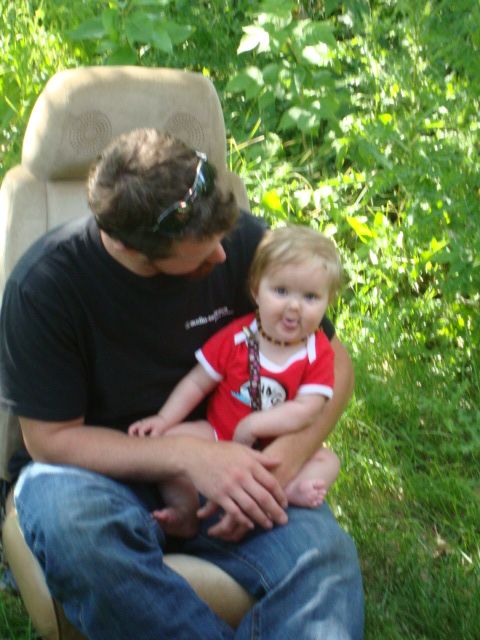 There you have it...all the firsts in the last 2 months of our little girl's life!